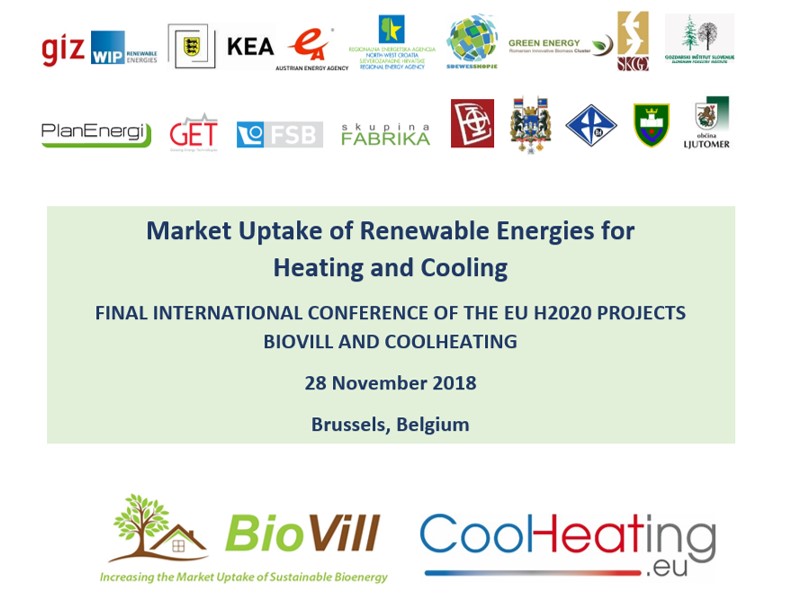 Are you interested in renewable energy sources and energy efficiency?
Have you already been in touch with modern heating and cooling solutions?
Do you want to contribute in reshaping the energy and climate sector?
Then, do not miss the chance to hop onto the energy transition flagship sailing towards projects BioVill and CooHeating Joint Final International Conference taking place in Brussels, on 28th November 2018.
You have been officially invited to participate in the Conference by 18 project partners from 6 partner countries in Southeastern Europe (Bosnia and Herzegovina, Croatia, Macedonia, Romania, Serbia and Slovenia) and from 3 partner countries in Central and Northern Europe (Austria, Denmark and Germany).
Register here!
Download the Agenda and logistics information here!