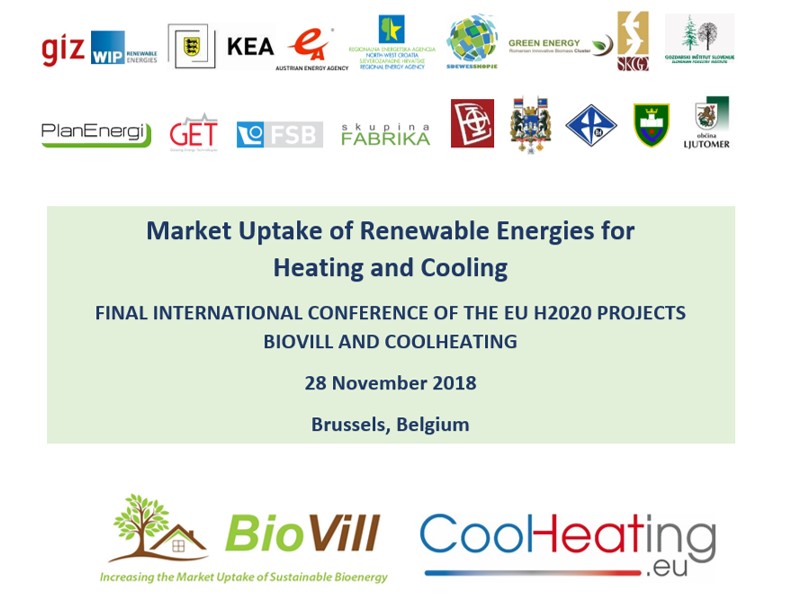 Are you interested in renewable energy sources and energy efficiency?
Have you already been in touch with modern heating and cooling solutions?
Do you want to contribute in reshaping the energy and climate sector?
Then, do not miss the chance to hop onto the energy transition flagship sailing towards projects BioVill and CooHeating Joint Final International Conference taking place in Brussels, on 28th November 2018.
You have been officially invited to participate in the Conference by 18 project partners from 6 partner countries in Southeastern Europe (Bosnia and Herzegovina, Croatia, Macedonia, Romania, Serbia and Slovenia) and from 3 partner countries in Central and Northern Europe (Austria, Denmark and Germany).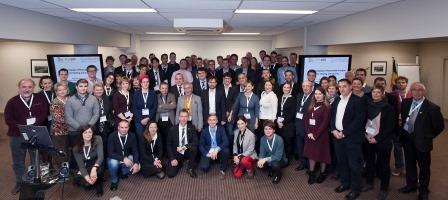 Presentations of the event:
Trends on renewable heating and cooling in research and development
THOMAS SCHLEKER, DG RTD, EUROPEAN COMMISSION
Key note speech: Policies, trends and opportunities of renewable heating and cooling in Europe
KARLIS GOLDSTEIN, DG ENER, EUROPEAN COMMISSION
Renewable Energy Potential and Policies in South East Europe
TOSHIMASA MASUYAMA, INTERNATIONAL RENEWABLE ENERGY AGENCY (IRENA)
BioVill – Increasing the market uptake of sustainable bioenergy through bioenergy villages
JENS ADLER, DEUTSCHE GESELLSCHAFT FÜR INTERNATIONALE ZUSAMMENARBEIT (GIZ) GMBH, GERMANY
The national bioenergy village support programme in Germany
HERMANN HANSEN, FACHAGENTUR NACHWACHSENDE ROHSTOFFE E.V., GERMANY
From the idea to the business model of bioenergy villages
MARTIN HÖHER, AUSTRIAN ENERGY AGENCY, AUSTRIA
KONSTANZE STEIN, KLIMASCHUTZ UND ENERGIEAGENTUR BADEN-WÜRTTEMBERG GMBH, GERMANY
Dole pri Litiji – the first energy self-sufficient village in Charcoal Land, Slovenia
Razvoj energetsko samooskrbnega kraja: Dole pri Litiji, Slovenija
JOŽE PRAH, SLOVENIAN FOREST SERVICE, SLOVENIA
DARJA KOCJAN, SLOVENIAN FORESTRY INSTITUTE, SLOVENIA
A bioenergy concept for a settlement in the Municipality of Kichevo, Macedonia
TINO ALEKSOV, MUNICIPALITY OF KICHEVO, MACEDONIA
LJUPCHO DIMOV, MUNICIPALITY OF KARPOSH, MACEDONIA
VASIL BOZHIKALIEV, SDEWES-SKOPJE, MACEDONIA
CoolHeating – Small modular renewable heating and cooling grids for communities
DOMINIK RUTZ, WIP RENEWABLE ENERGIES, GERMANY
Planning of small district heating grids: technical concepts for heating with biomass, solar thermal, heat pumps
CHRISTIAN DOCZEKAL, GÜSSING ENERGY TECHNOLOGIES, AUSTRIA
Two district heating projects close to implementation in Šabac, Serbia: The role of biomass for district heating
SLOBODAN JEROTIC, PRESIDENT OF TOPLANA ŠABAC, SERBIA
Solar thermal energy and seasonal storage for a district heating grid in Visoko, Bosnia and Herzegovina
AMRA BABIC, MAYOR OF VISOKO, BOSNIA AND HERZEGOVINA
MARIN PETROVIC, MUNICIPALITY OF VISOKO, BOSNIA AND HERZEGOVINA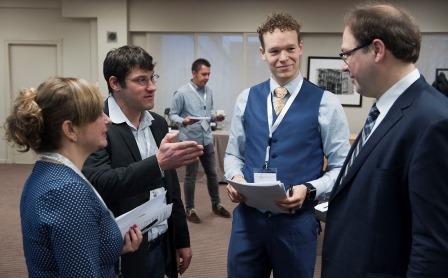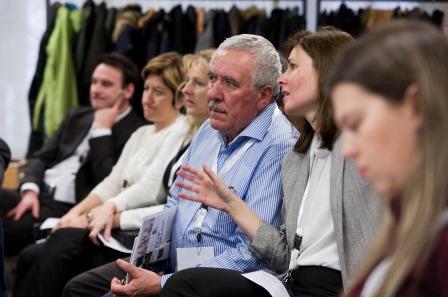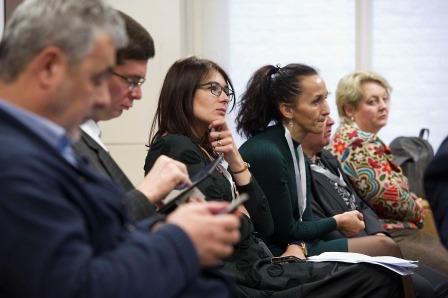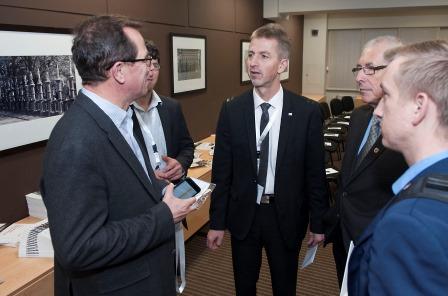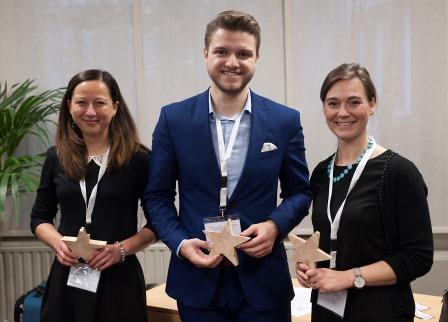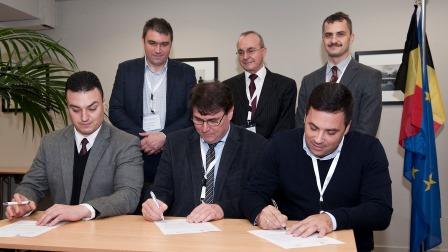 all pictures of the conference by © HorstWagner.eu

Download the Agenda and logistics information here!
Press release here!