Heating and cooling in Serbia
Currently, the district heating in Serbia is dominantly fuelled by fossil fuels: natural gas, lignite/coal and fuel oil. They will be replaced with biomass for cooling and heating. Basic data related to district heating in Serbia are as follows (Journal of District Heating in Serbia, issued by Association of Serbian District Heating Utilities; http://www.mre.gov.rs/doc/efikasnost-izvori/EnergyLaw.doc):
Average consumption of fuels – coal 200,550 t/a, fuel oil (mazut) 87,441 t/a, 490,104,000 Sm3/a, fuel oil (light) 361,070, wood briquette 929 t/a, wood pellets 1,635 t/a, sunflower shell 29,500 MWh/a (energy equivalent), wood logs 4,910 t/a
Approximately 320,000 MWh/a of thermal energy are supplied from power plants
Total number of dwelling conected to DH system 608,767
Total heated area 36,227,261 m2
Heating demand 6,185 MW
Iinstalled capacity (without power plants) 6,432 MW
Total lenght of DH networks 1,929,157 m
Average age heating networks is 23 years
Total number of heating substations 23,393
Currently, there are approximately 1% renewable district heating grids in Serbia. By the law (Link) there is the interest for energy from renewable sources. Also (according to the Chapter 66, paragraph 8) the National plan should include measures to develop district heating and cooling from renewable energy sources. There are about 100 MW of biomass cogeneration with 640 GWhel/a of electricity production envisaged with the National renewable energy action plan (Link). According to this plan the envisaged share of biomass cogeneration in district heating and cooling amounts to 33% of heat energy produced from additionally commissioned facilities (2009-2020), or around 570 GWhth/a. According to the Law on privileged producer (Link) the feed-in tariffs (8.22-13.26 c€/KWh) are available for the electricity production from biomass, but nor for heat energy nor for cogeneration. The main barriers for development are the permitting procedures. Also, there is not sustainable system for financial support.
The CoolHeating project will increase of use of energy from renewable source of biomass by knowledge transfer to the municipalities. The existing procedures will be analysed and solutions for the real challenges will be proposed. Knowledge transfer is ensured by the project activities, while the real challenges, the permitting procedures, are addressed. The licence permits in heat production are in the responsibility of municipalities. Also, support schemes such as feed-in tariff for the renewable district heating and cooling lies on the responsibility of the municipalities. The technical parts of the binding agreement for the heat producers are in responsibility of the municipal district heating companies as well, according to the National plan. However, CoolHeating will have a positive economic impact for the rural communities. These communities will benefit from the localization of the heating and cooling supply chain, but also from the food industry that has significant demand for heating in the winter and cooling during summer months.
Although highly needed, there are no experiences with district cooling in Serbia. There was an intention for the district cooling project development in the City of Subotica.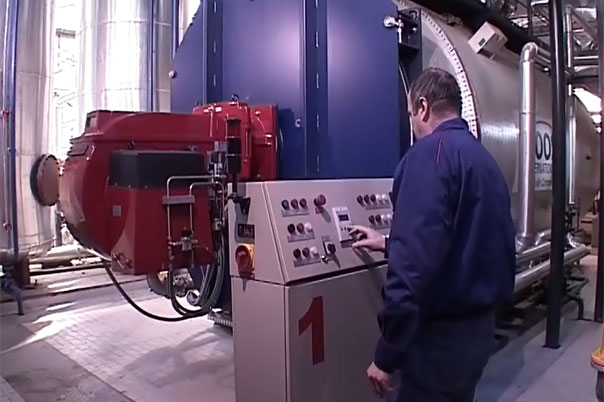 Target community: Municipality of Sabac
The target community, the City of Sabac, has a district heating utility named "Toplana-Sabac" with a capacity of 72.3 MW (http://www.toplanasabac.rs). The heat production is manly based on natural gas (93% of capacity) and small part on fuel oil (7%). The system is consisted of 4 generators, 22 km of heating networks, 369 substations that are supplying the heat for about 6,700 customers in households and 600 in commercial sector (around 472,750 m2). The average age heating network and substations is 20-25 years (Journal of District Heating in Serbia, issued by Association of Serbian District Heating Utilities). But, during 2014th and 2015th, 110 substations were reconstructed and modernized. Also, in the flue gases tracts of three 14 MW gas boilers, recuperation units that increase efficiency for 3.5% of these boilers, were installed. These activities were financed by KfW 4 project. In 2016th is envisaged reconstruction of part of DH network, reconstruction of the biggest heating plant and SCADA system.
The CoolHeating study should include biomass district heating/cooling for around 250 households and 1,000 kW in other sectors.
Cooperation with Follower communities
Follower communities have the opportunity to learn from the CoolHeating process of initiating new projects. Information sharing with representatives of these municipalities and dedicated joint events multiplies the CoolHeating outcome. In Serbia, information on the follower communities will be provided soon.